No Time, No Line
We are entering to a "mobile phone era" where people are using mobile phone or mobile gadget since young. It is the era where problems can be solved as long as one have mobile phone in hand. The mobile phone has gradually changing our lifestyle and even the way we pay. As people are beginning to use their smartphone to shop and make transactions online, from buying songs to groceries.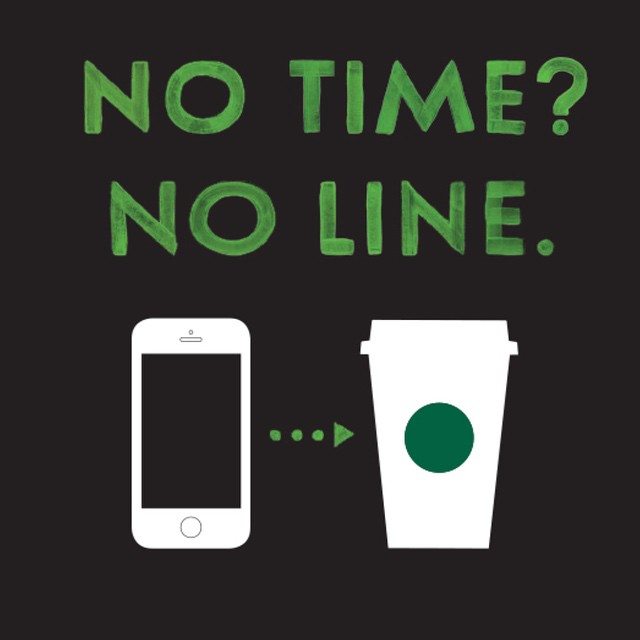 Many companies and business have started to collaborate and develop the digital way of facilitate transactions. Taking Starbucks as an example, they have first launch their mobile apps for users to monitor their rewards and now even making payments and ordering for pick-up.
The mobile order-ahead experience has proven with the below benefits and ultimately directing consumers to spend,
Upon the launch of the mobile apps, researches and statistics shows upward trend of sales and usage of apps. This has been predicted to increase up to 50% of transaction via the mobile apps as the digital trend goes on. If you can see most global leading corporate be it from finance to retail , for example Apple, Google, Android, Samsung, PayPal, Visa, Master Card, Starbucks, McDonald,  and many more are putting their efforts into mobile wallet and digital pay. 
Are you able to define your current business's opportunities? What is the positioning of your business? How can you be different from other? 
It is up to your choice to decide of what is the potential in the O2O trend. If you are ready to explore and integrate this business model into your own business.

O2O Pro Management provides you the business consultation of O2O Marketing Strategies Planning & Consultation and Business Consultation that helps you leverage your current business.
Please send your business enquiries to us or click here for further information of services provided.